Thank you to our Sponsors!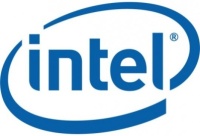 "Intel is a company built by people who dreamed big and made the future with their own hands. We believe in a world of innovation and a world of possibilities. Maker Faire shares these values as well as Intel's commitment to hands-on learning that inspires student interest in design, technology, engineering, and science. We look forward to partnering on Education Day to put the power of innovation in the hands of as many young people as possible." -Genevieve Bell, Director, Interaction & Experience Research Intel Labs
The ISEA2012 Albuquerque: Machine Wilderness symposium will consist of a conference September 19 – 24, 2012 based in Albuquerque with outreach days along the state's "Cultural Corridor" in Santa Fe and Taos, and an expansive, regional collaboration throughout the fall of 2012, including art exhibitions, public events, performances and educational activities. This project will bring together a wealth of leading creative minds from around the globe, and engage the local community through in-depth partnerships. ISEA2012 is organized by 516 ARTS, and hosted with The University of New Mexico, The Albuquerque Museum and partners.
We have been serving the industry for over 50 years. Originally known in and around New Mexico as Walker Radio Company, we have grown to become one of the states premier Industrial wholesale distributors of electronic and electronic related parts and equipment. We maintain an in-depth inventory of over 15000 line items worth more than 1/2 a million dollars. Among the many various product lines on our shelves we are proud to feature the DATAK line of PC board design products and accessories.
Become a Sponsor
Discover the Maker in Yourself…
There are 2,082,224 creative people in New Mexico and we want to bring you together to share your passions. We believe that when this happens you'll not only inspire each other but everyone around you. Join the movement, discover the Maker in yourself.
Imagine an event that is fun and entertaining for the whole family, but is also informative, educational and full of hands-on activities. Be a part of an event that includes science, technology, art, engineering, toys and music. Events that will inspire people to explore, experiment, invent and look at the world in a whole new way.
Imagine the possibilities of being part of the FIRST Albuquerque Mini Maker Faire.
The Albuquerque Mini Maker Faire is an amazing new annual event in New Mexico that is both entertaining and educational for the whole family, and a great place for your organization to gain publicity among a targeted audience
Our mission, as part of the Maker Faire movement, is to connect, inform and facilitate a Maker community in Mexico and to help people discover the Maker in themselves. The Albuquerque Mini Maker Faire was created specifically to bring such an event to New Mexico. However, we cannot do this alone – we need your help. We are offering sponsorship opportunities to selected businesses that we feel represent the Maker spirit and can benefit from, as well as contribute to, the Maker community.
Who is a Maker?
Makers are people who embrace the do-it-yourself spirit whether individually, or in teams.
Makers create, build, invent, re-purpose, hack, alter or otherwise change and improve the world around them through thinking and creativity.
Makers use Arduino, circuit boards, wood, clay, fabric, LEDs, metal, plastic, robotics, yarn, sewing machines, computers, hot glue guns, paint, batteries, fire, electricity, recyclables – just about anything you can imagine.
When

Sunday, September 23, 2012 from 10:00 A.M. to 8:00 P.M.
Where
The Civic Plaza in downtown Albuquerque. The City of Albuquerque is very excited to be a part of this groundbreaking festival of innovation.
Fiscal Sponsorship opportinities
Becoming a sponsor of the Albuquerque Mini Maker Faire is a great way for your organization to get in on the ground floor of this exciting and enriching community and family-oriented event.
There are several sponsorship levels with a range of associated benefits that will help promote your business, cause, or organization.
(Master Maker) Event Sponsors: $2000
Logo on print materials: poster, postcards and flyers.
Logo and link on homepage of website.
Logo and link on sponsor page of website.
Logo on ticket registration page.
Thank you in registration confirmation email to online registrants.
Logo on outbound emails.
Thank you on emails to Makers.
Mention in press release(s).
Exhibit space in a featured location at event.
Thank you on Twitter and Facebook.
20 free tickets.
(Craftsman) Sustaining sponsors: $1250
Logo on poster.
Logo and link on sponsor page of website.
Mention in press release(s).
Exhibit space at event.
Thank you on Twitter and Facebook.
15 free tickets.
(Apprentice) Presenting sponsors: $750
Logo on poster.
Logo and link on sponsor page of website.
Mention in press release(s).
Table for materials at event.
Thank you on Twitter and Facebook.
10 free tickets.
(Enthusiast) Contributing sponsors: $250
Text mention on poster.
Text mention and link on sponsor page of website.
Mention in press release(s).
Thank you on Twitter and Facebook.
Space for materials distribution.
5 free tickets.
We encourage organizations, schools and community groups to also participate and support the Albuquerque Mini Maker Faire and we have opportunities for everyone to be a part of creating a community of makers.
Community Partners
Check out our Community Partners page or contact us: contact@albuquerque-minimakerfaire.com
Special Opportunities
Want to be involved?
Is your company or organization interested in participating as a group to volunteer at the faire?
Would you like to sponsor a specific area of the Maker Faire such as Swamp-a-rama-rama or the Maker Youth area with robotics and soldering projects or sustainable living?
Please contact us with your request or interest and we will be happy to design a sponsorship package to meet your needs.